Davis Levine

's Fan Club site!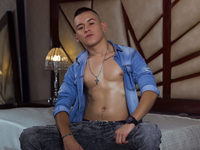 Welcome to my Fan Club! This is my place to connect and share with all my favorite fans. Members get a 5% discount on my shows and VODs, plus I can give you free Members Only shows and you'll show up in my room in my special fan font color.
Hi guys, I have new photos Date: 09/04/19
I hope you are well. I would like to share my new photos here on the site. I hope you like them and enjoy them. I hope to share time online soon. please help me with powerboost to increase my power... ...
Read More